Florida Stories told by The Storytelling Troupe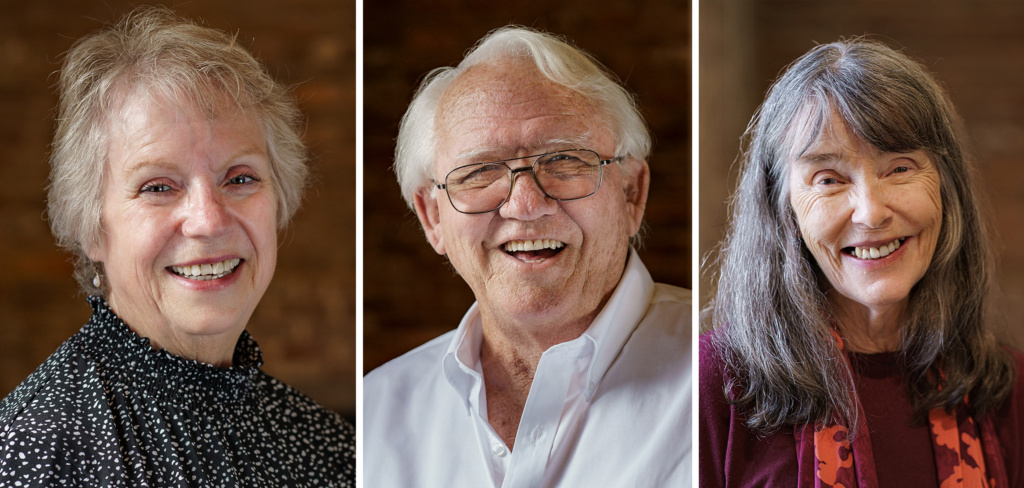 RThe beautiful lawn of the Ximenez Fatio House will be the setting for stories told by members of the Florida Storytelling Troupe: Kathy Kniery, Rose van Der Berg, Kathy Duffy, Margaret Kaler and David Fussell on Wednesday, May 3 at 3 pm.
Rose van der Berg is a dynamic storyteller and teaching artist who uplifts, amuses, and inspires all ages.  Her stories explore the heart and humor of the human condition.  She will tell the story of Luella Day McConnell who arrived in St. Augustine in 1904 with cash and a diamond in her front tooth.  Hear about "Diamond Lil's" sometimes appalling antics as the founder of the Fountain of Youth tourist attraction.
Kathy Kniery is a multi-talented storyteller who is spending her retirement years on two areas of interest:  storytelling and storytelling-technology.  As a folklorist, her catalog of stories includes historical figures, devils and demons, and feel-good characters.  She will tell the story of a "Scandalous First Lady" who brought down a sitting vice-president which then led to a rising politician's quick rise to the vice-presidency and then the presidency.
Margaret Kaler has been telling tories about St. Augustine's history since she worked in the Spanish Colonial Quarter in the late '70s.  She brings the past to life in her stories.  Her story is entitled "Tourist Troubles" and features Dr. Esther Hill Hawks, a medical doctor and teacher with Black troops in Union occupied Jacksonville who visited St. Augustine on a pleasure trip gone awry.
Kathy Duffy is a retired librarian who has found a new life through her interests in storytelling and medieval reenactments. Her storytelling repertoire ranges from lighthearted tales to grim and scary stories suitable for all audiences. She is an accomplished teller at festivals around the country.  She will tell stories of Queen Isabella of Castille who financed Columbus's explorations.
David Fussell will tell the story of the Old Wooden Rocker which was built with love and used by the farm woman who shared her love with her family while rocking them in that unique chair.  David is a committed storyteller and humorist.  From a deep love of his own Florida pioneer past, David spins yarns with wit, wisdom, humor, laughter and sometimes a sweet tear or two.  He tell the tales that make history come alive, including a representation of William Duval, first territorial governor of Florida.