Lincolnville Live presents the North Florida Saxophone Quartet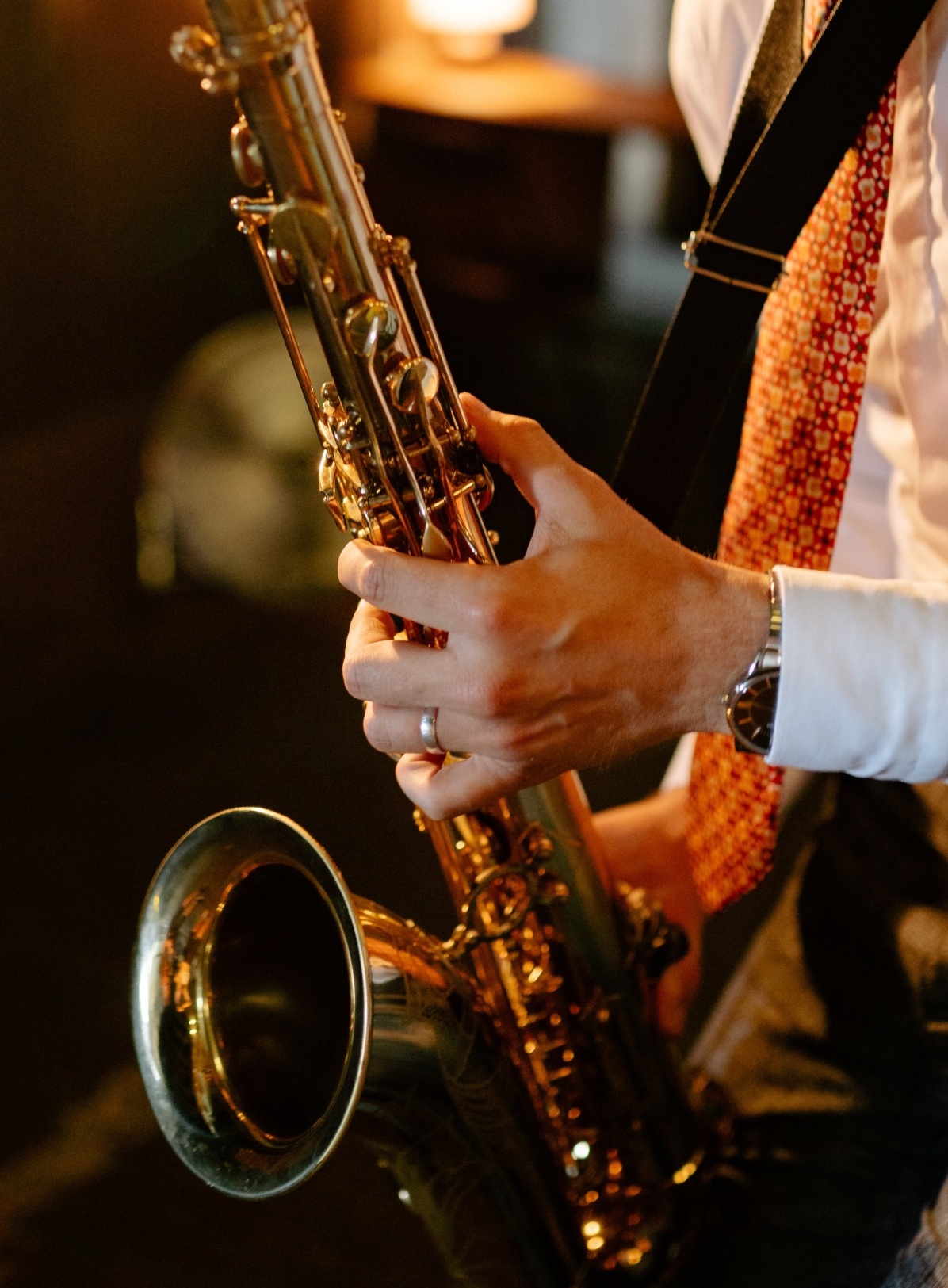 Comprised of two women and two men, this quartet reflects reflects musical backgrounds and experience that cover much of the map of the world.  All four musicians have performed in a variety of diverse musical ensembles but have made performing in this group a priority.
Their main specialty is a mix of audience-friendly music, most specifically arranged for this ensemble.  From Bach to Disney and far beyond, audiences find themselves totally engaged.  In addition to informative introductory announcements, quizzes are often added to test the knowledge of the listeners.
Each member also performs professionally on other instruments such as flute, clarinet, bassoon, or oboe and might be found in symphony orchestras, a pit orchestra of a Broadway show or in traditional swing big bands.
Members are:  
     Paula Prince, soprano saxophone – a graduate of the Cincinnati Conservatory of Music
     Charles Almeida, alto saxophone – served in musical military bands in the US Air Force and the US Army and has also played with many of our famous big bands including Artie Shaw, Les and Larry Elgar, Tommy Dorsey and Harry James.
    Robbie Zukauskas, tenor saxophone – studied music at the University of Central Florida and served in military bands in the US Army and the Florida National Guard.
    Bill Prince, baritone saxophone – professor emeritus at the University of North Florida.  He is the chief music arranger for the ensemble.  He has performed in many famous bands and has also traveled the world as a solo artist.
Bring a chair and enjoy a beautiful evening on the St. Cyprian's Commons!