Headliner: Mama Blue on the Markland Porch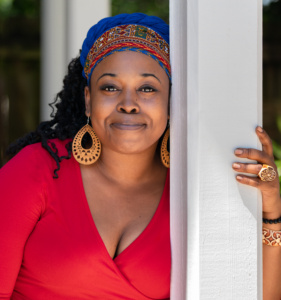 Returning to Romanza is like coming home for Mama Blue! The Jacksonville native has planted seeds in St. Augustine, and the musical fruit is sweet!  Choosing to take "a road less traveled,"  by keeping close to her roots and community, she has blazed a "Heartfelt Highway", with original music, emboldened by sharing her vulnerabilities and ours.
Mama Blue was voted Best of the Beaches Female Vocalist in 2020 and one of Romanza's perennial favorites!  In the January 2021 Arbus Magazine, she spoke of the hardships that musicians have faced which were magnified in 2020 and how, as a community of artists and fans we could persevere, together. Humanity is her family and the social forces that influence our lives, influence her music. She continues to push past barriers, seen and unseen through her original songs of friendship, perseverance, forgiveness and the perfection in our imperfections. Mama Blue Live is an experience you will not want to miss!
Enjoy the beautiful lawn at Markland. Bring a chair and listen to the music of Mama Blue and her band engage us with soul, R&B and gospel favorites.