HEADLINE EVENT: Romanza Kaleidoscope of Dance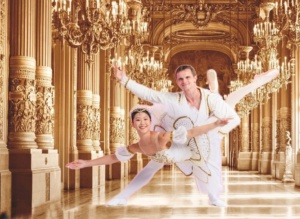 ROMANZA FESTIVALE PRESENTS
KALEIDOSCOPE OF DANCE VIII
Romanza Festivale celebrates local dancers on Thursday, May 4 at 7:30 pm when Kaleidoscope of Dance takes the stage at Lewis Auditorium.  This year's emcee is Bill McClure who will enhance the audience's perception of each dance as he transitions the program from dance to dance.  Lynn Abjornson is the Director and Coordinator of the show.
As always, the breadth of dance arts practiced in the St. Augustine region will be showcased by the following groups:
Florida School of the Performing Arts
Grace Conservatory of Dance
Saltmarsh Dance of Jacksonville
St. Augustine Dance Academy
St. Augustine High School
This is a FREE event!