Headliner: Romanza Dance Kaleidoscope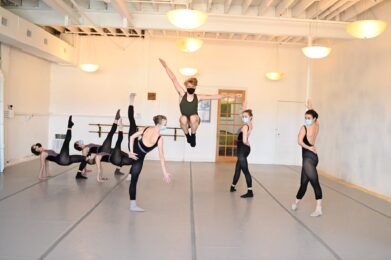 ROMANZA FESTIVALE PRESENTS
KALEIDOSCOPE OF DANCE VII
Kaleidoscope of Dance VII will be staged at Lewis Auditorium on Friday evening, May 6, and will feature a variety of dance styles performed by the amazing dancers who live on the First Coast of Florida.  The entire lineup will be announced soon but the show will include these favorites from past years:
Blue Lotus World Belly Dance
Arthur Murray St. Augustine and Jacksonville
Florida School of the Arts
Tango Miel – Honey Burton and Jorge Rivera
Rhythm Theory and Noise Complaint
St. Augustine High School Dance Collective
St. Augustine Dance Academy
The show is chaired by Lynn Abjornson with the help of Kim McClure.  
Bill Mc Clure will serve as the Master of Ceremonies.
This is a FREE event!