Headliner: ZA ZA FLAMENCA – Florida's World Music Band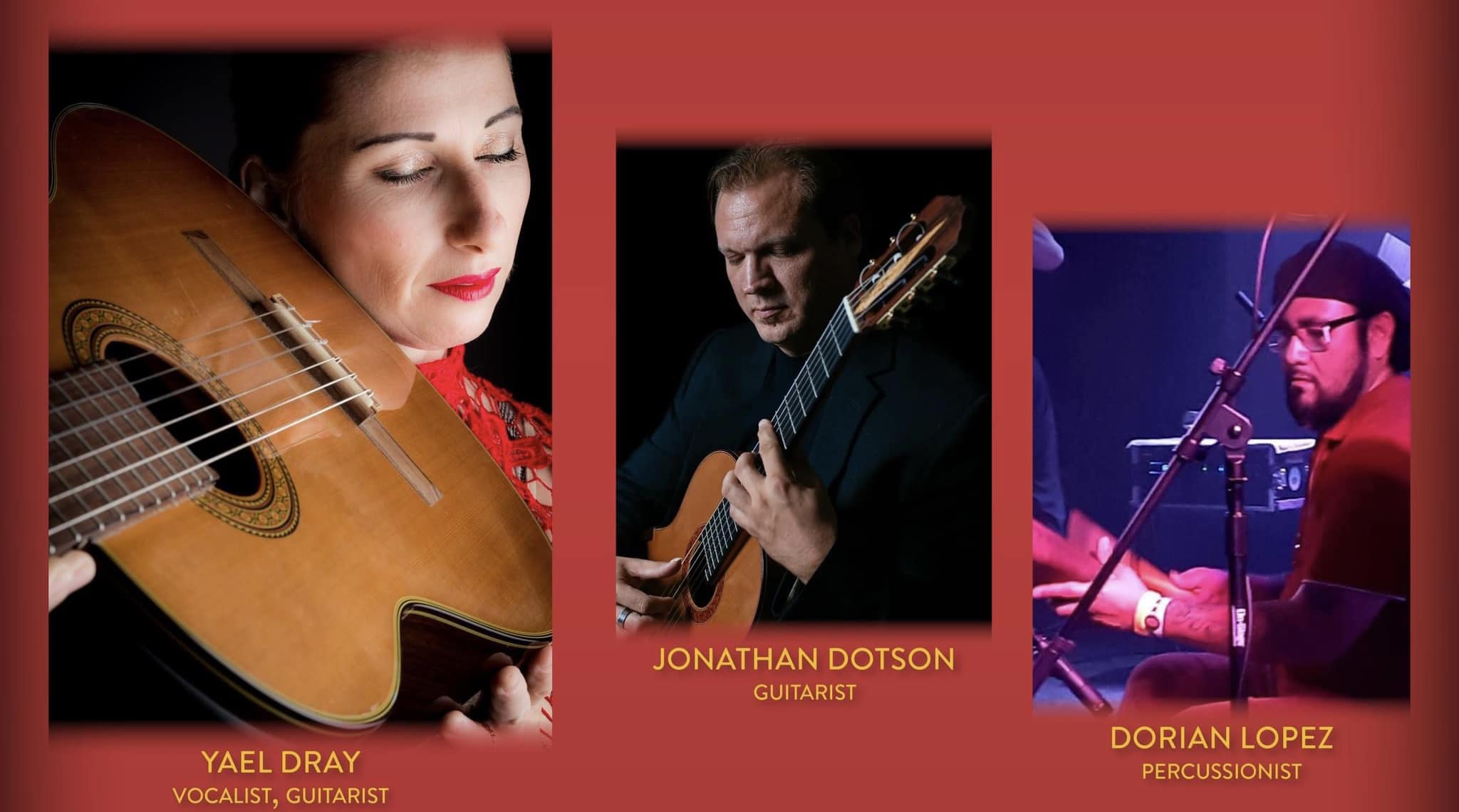 The incredible world music band, ZA ZA FLAMENCA, calls St. Augustine its home and developed from both local and international roots.  ZaZa Flamenca performs musical genres including US rock and pop, jazz standards, rumba flamenca and international music representing France, Israel, Spain and South America.  
Vocalist and rhythm guitarist, Yael Dray, blesses her audience by singing in seven different languages while classical and Spanish guitarist, Dr. Jonathan Dotson's relentless technical strength and interpretive skill impress the ears of every listener.  Percussionist Dorian Lopez, gravitating to the beats of Latin and Afro-Cuban rhythms, brings these three together to create their own unique gypsy sound.