Chamber Music Series: Trio Rodin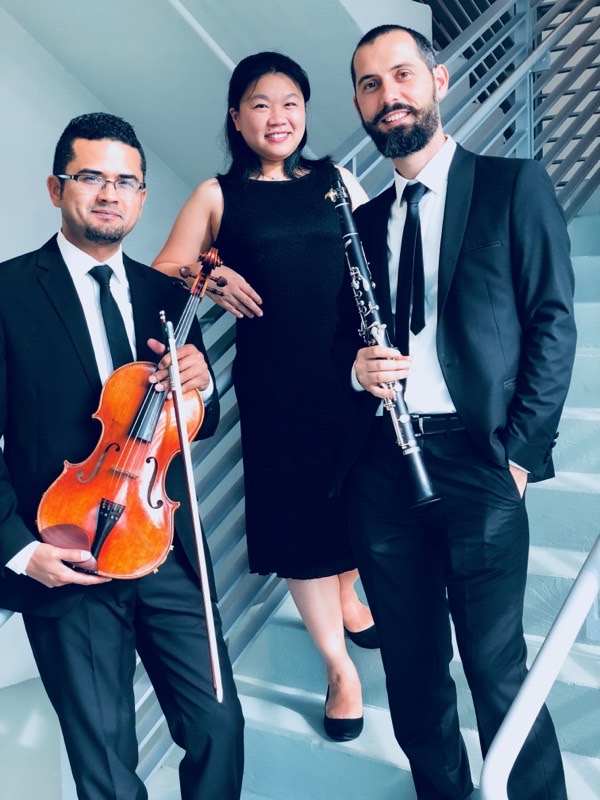 Trio Rodin, one of the most outstanding Spanish young ensembles, was founded in 2011 in Utrecht with the aim of creating a common project out of three different personalities.  The trio is comprised of violin, clarinet and piano. Acclaimed by critics for their intensity, expressive musicianship and ability to communicate with the audience, Trio Rodin was awarded first prize at "XI Chamber Music Competition, Montserrat Alavedra" in Terrassa, Spain, as well as at the prestigious "Storing Festival Prijs" in Hertogenbosch, the Netherlands among other honors.
Trio Rodin is focused on presenting the great works found in Chamber Music literature.  They have performed in some of the most important Music Halls of Europe as well as having toured widely in America.
Their free concert will be presented on Friday at 12 noon as part of the Festivale Chamber Music Series.