An Afternoon Visit with Author Trish MacEnulty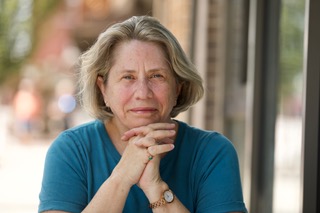 Voorhees Mission House, part of St. Cyprians Episcopal Church, will be the setting for an afternoon visit with author, Trish MacEnulty.  Ms. MacEnulty is an Amazon bestselling author who grew up in Jacksonville, received a Bachelor's degree from the University of Florida and her Master's and Ph.D degrees from Florida State University.  In addition to  historical fiction, she has published novels, a short story collection, a children's play and a memoir.  A former University English professor, she currently lives in Tallahassee with her husband, two dogs and a cat.  She writes book reviews and feature articles for the Historical Novel Review.  When not walking the dogs, she enjoys going to her stepson's live jazz performances.
Ms. MacEnulty has used St. Augustine as a setting in her writing.  The Delafield & Malloy Investigations series follows a society writer and a former lady's maid who join forces to expose the dark side of the rich and powerful in the 1910s while also searching for love and success in their own lives.  Book 2 of the series, The Burning Bride, finds Louisa Delafield in Florida confronting a dynamite-wielding anarchist, hungry alligators and a raging fire.
This promises to be a delightful afternoon with a special treat of wine and cheese for all guests.