Lincolnville Courtyard Concert: Community Drumming with Amber Hall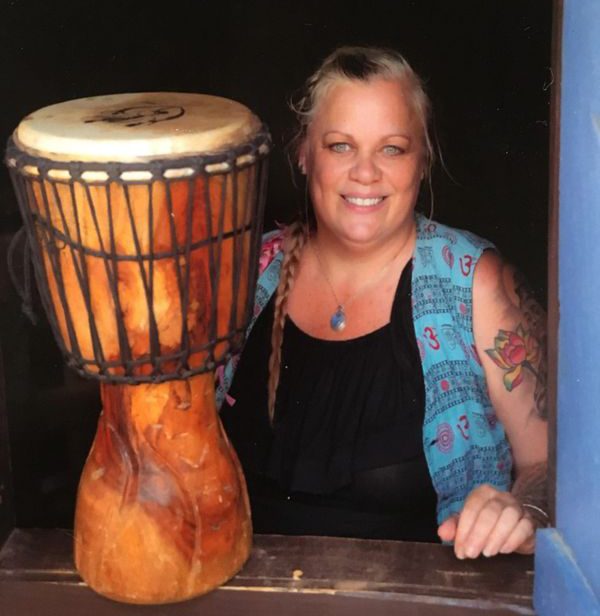 NOTE: Due to the threat of rain, wednesday's Community Drumming has been cancelled, but the St. Augustine Sax Pack will now be performing at 7:00pm. In the event it does rain, the Sax Pack will move inside into St. Cyprian's church, so the concert will go on!
The Commons of St. Cyprian's Episcopal Church will be the venue for special Romanza "Little Night Music" events on Wednesday May 12 and Friday, May 14.  At 7 pm, the serene courtyard and labyrinth will provide the setting for community drumming led by Amber Hall. Ms. Hall leads group drumming as her profession. You will find her drumming at nursing homes, daycare centers, schools, civic groups and teaching team building for companies and other gatherings. Don't miss seeing this amazing program in action and join in the fun!
Amber has special drums which can be sanitized.  If you wish, bring your own drum, beans in a can – any kind of percussion instrument to join in the drumming. After enduring this year – don't you want to bang on something?
You will have 2 chances to join in the drumming fun – May 12 and May 14, at 7pm.
FREE