Dulcinea: Early Music Consort and Duo Violinists: Harmony Coalesce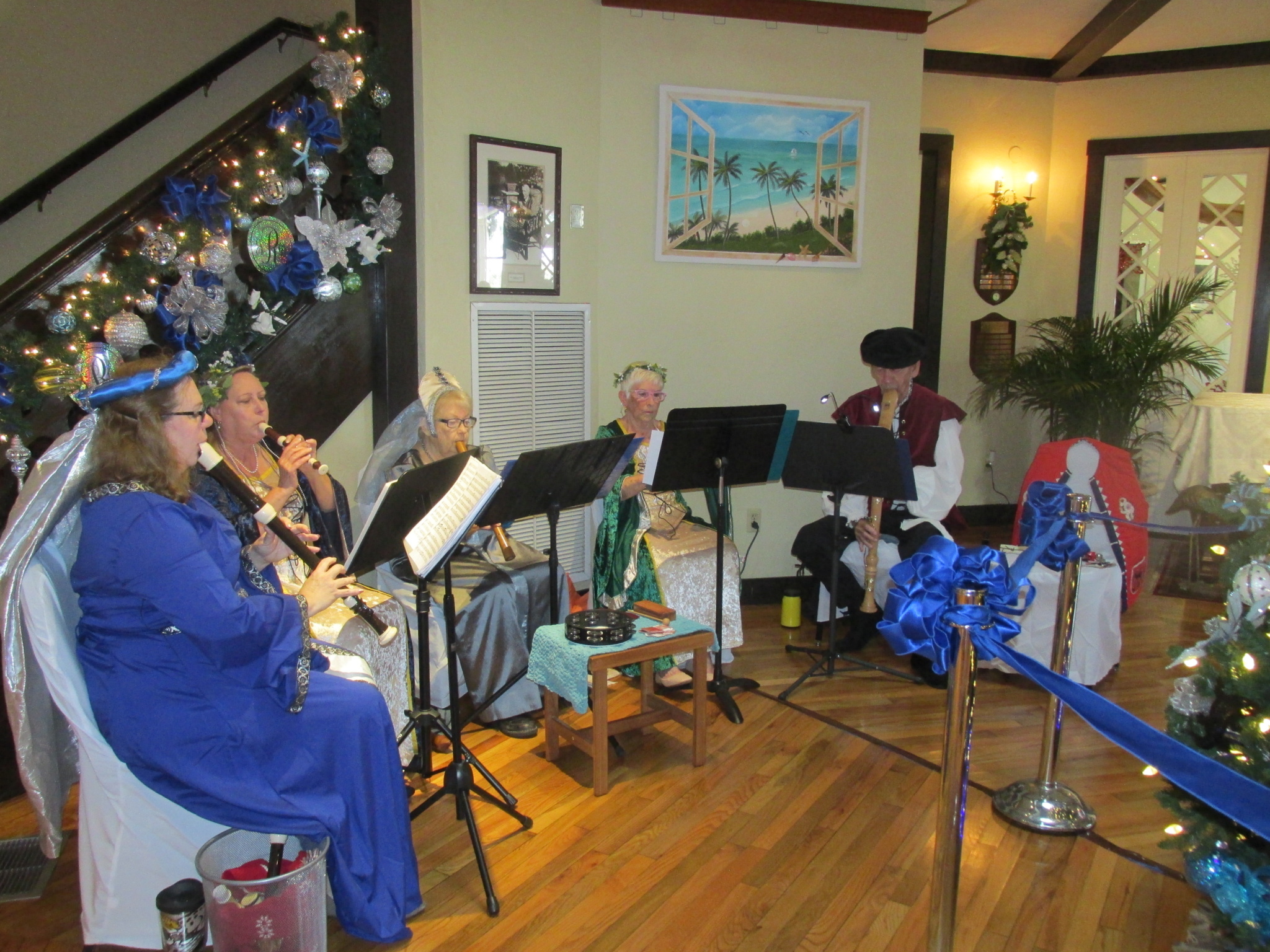 Dulcinea Early Music Consort was formed in St. Augustine in 2012.   "Dulcinea" was the name of Don Quixote's fantasy damsel.  Dulcinea performs music from the Medieval and Renaissance through the Baroque and Modern eras, in period dress, on replicas of a wide variety of recorders and other early music instruments.  They perform widely in the St. Augustine area and seek to enrich cultural life through historically informed live performances designed to inspire a new appreciation of early music. The members of Dulcinea are Mary Jane Ballou, Carol Markey, Betsey McCoy, Suzette Morasca, Amy Steinbach and Robbie Zukauskas.
Joining Dulcinea will be "Harmonie Coalesce", a talented husband and wife team, Kimberly and Robert Zielinski, playing repertoire composed for duo-violinists.
.