A Classic Theatre presents "The Immigrant"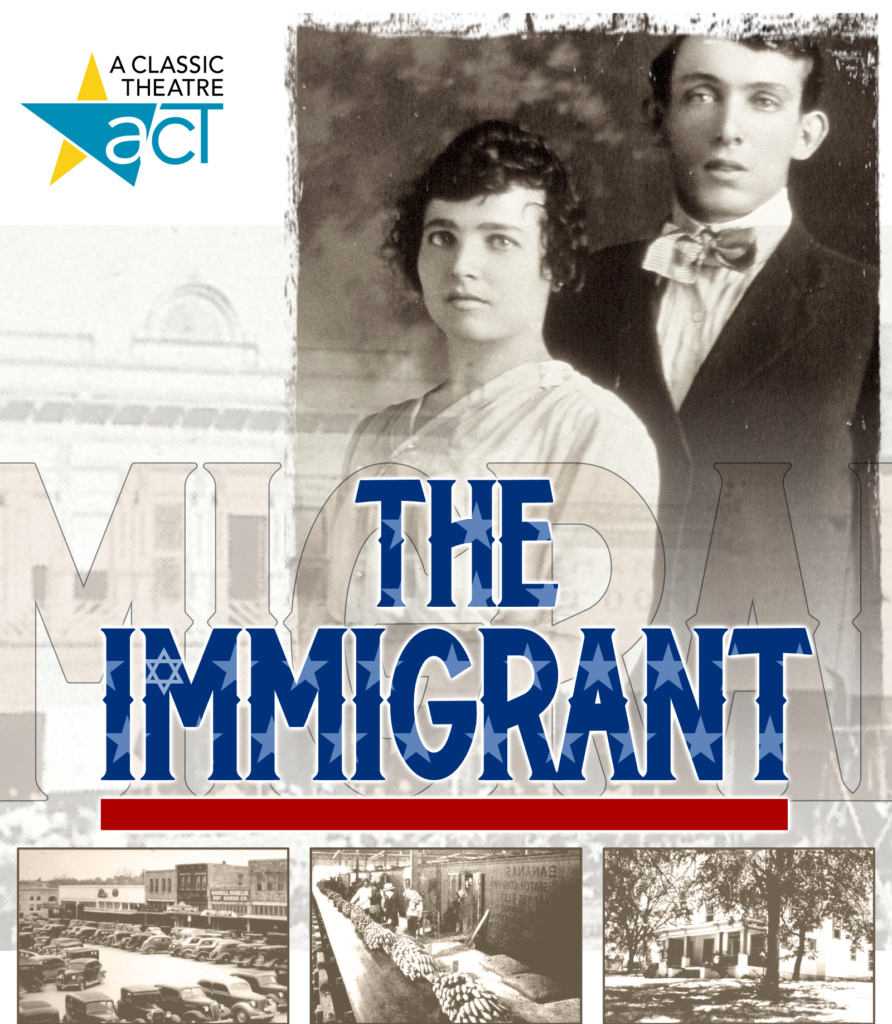 A Classic Theatre (ACT) will present "The Immigrant" by Mark Harelik, directed by Margaret Kaler, in their new performing space – The Waterworks.
This is the true story of the playwright's grandfather's experiences in his new home.
The setting is rural Texas in 1909 when Haskell Harelik, a nineteen year-old Russian emigre, arrives at the port of Galveston. Far from his native land and struggling with an alien language, Haskell becomes a penny-a-piece fruit peddler in and around the small town of Hamilton and eventually attains success as a merchant and community leader.  Religion meets religion, culture meets culture, fear meets fear, and love meets love.
This is Haskell Harelik's story — and our story.
The Houston Post wrote that "Harelik's irresistible comedy-drama is one of the sweetest and coziest plays imaginable."
Tickets at:    www.AClassicTheatre.org